Women Helping Women Support Group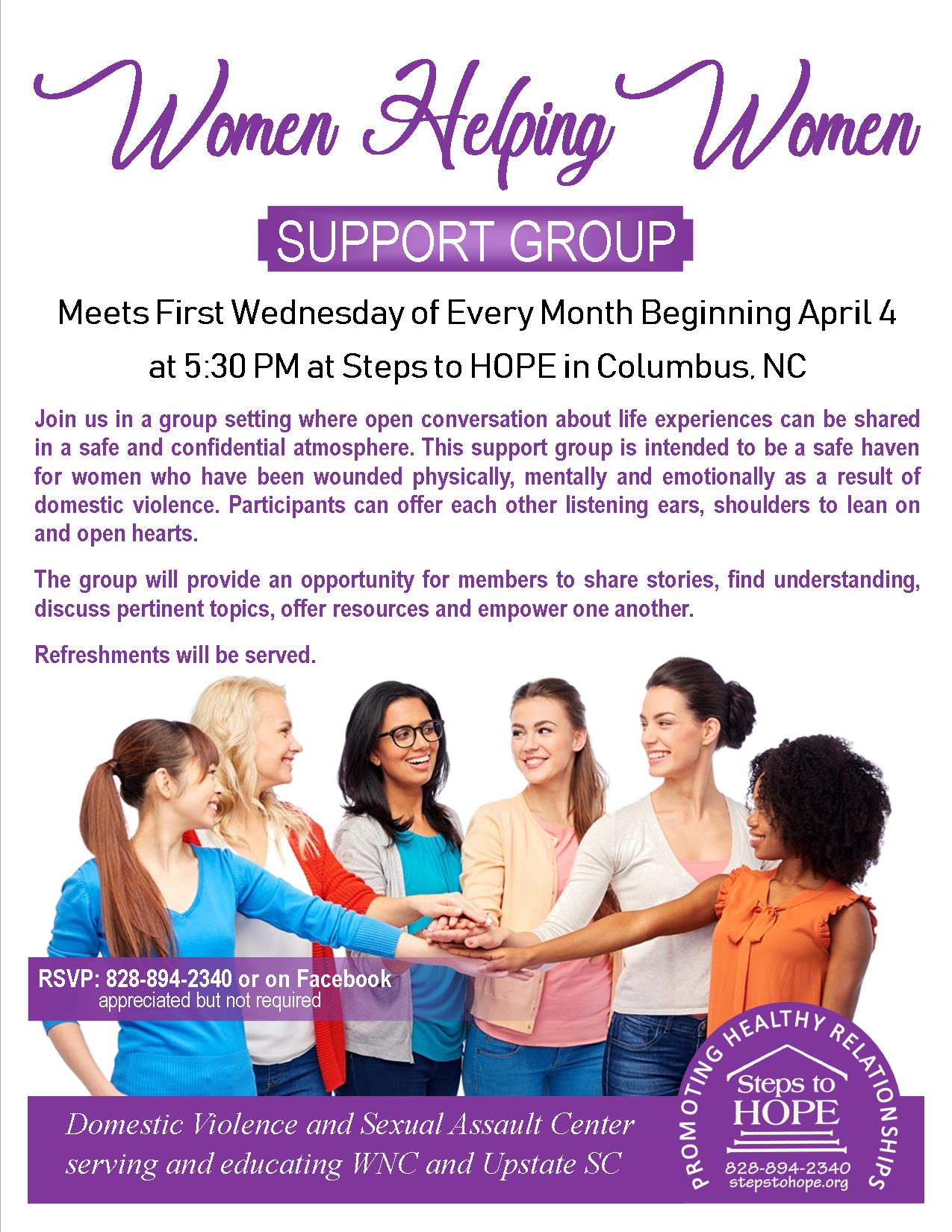 Join us in a group setting where open conversation about life experiences can be shared in a safe and confidential atmosphere. This support group is intended to be a safe haven for women who have been wounded physically, mentally and emotionally as a result of domestic violence. Participants can offer each other listening ears, shoulders to lean on and open hearts.
The group will provide an opportunity for members to share stories, find understanding, discuss pertinent topics, offer resources and empower one another.
Refreshments will be served.
RSVP appreciated, not required. Call 828-894-2340 or reply to Steps to HOPE here on Facebook.